Kasem Cares can provide a speaker for your next event, webinar or community outreach program. Our experienced, attentive, and knowledgeable staff are the best at creatively pairing the right speakers with the right programs to ultimately create a remarkable event.
We are proud to showcase the speakers below that would be available to speak at your next event or organizational outreach. Contact lisa@goglossy.com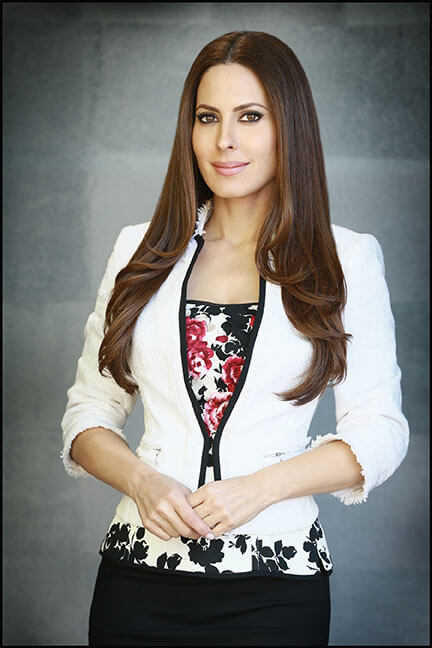 Topics:
The Kasem Story: How to Protect Your Family from Elder Abuse
Webinar: How to Introduce The Visitation Bill in Your State
How to Get Your Wills and Estate in Order
Kerri Kasem, a multimedia personality, producer and writer, has anchored music, talk and entertainment programs for radio and television. In February 2010, she joined Premiere Radio Networks for the launch of Sixx Sense with Nikki Sixx and The Side Show Countdown. In April of 2014, she left Sixx Sense to form the Kasem Cares Foundation, a non-profit organization which and has successfully passed bills in multiple states to stop elder abuse. Soon after her exit from Sixx Sense, Kasem joined Gurvey's Law on 790KABC.
Kasem founded Kasem Cares to establish and fight for the rights to have visitation and reasonable access to an ailing parent, especially when under the care and control of an uncooperative spouse or sibling. On April 27, 2014, her father Casey Kasem's birthday, she was awarded a Certificate of Congressional Recognition for her foundation's "dedication to fighting elder abuse and protecting the integrity of the family unit through advocacy."
Kasem has made guest appearances on The View, Good Morning America, Access Hollywood, Entertainment Tonight, Extra, Access Hollywood, The Doctors, Piers Morgan, Good Day LA, Fox and Friends, Greta Van Susteren, etc.
Topics: Paul's topics are based on 20 years of prosecuting felony elder abuse cases in California and include:
Overcoming barriers to successful investigation and prosecution of criminal elder abuse case
Developing a strong community multi disciplinary approach to combatting elder abuse
Intended audiences are typically law enforcement, APS, medical & financial institutions, and other prosecutorial agencies.
Greenwood, a lawyer for over 36 years, began his career in England. He moved to his wife's hometown of San Diego and passed the California Bar in 1991. Greenwood's assignment as an elder abuse prosecutor 19 years ago developed into a long-term career. He joined the San Diego DA's office in 1993 and started the Elder Abuse Prosecution Unit in January 1996. Under his leadership the unit has grown to a team of twelve. He has also been involved in the prosecution of over 200 felony elder abuse cases. Mr. Greenwood is currently co-chair of the California District Attorneys Elder Abuse statewide committee and is an elected board member of the National Committee for the Prevention of Elder Abuse.
Greenwood will share tips on elder abuse prevention for people of all ages, how to reduce the risk of elder abuse culled from his extensive criminal prosecution of felony elder abuse, neglect and exploitation. He has been quoted as saying "Education and awareness are essential components of an effective elder abuse program. As a prosecutor I must not simply be reactive — but be proactive and reach out to the community of seniors to help them understand how easy it is to become a victim and how to take steps to lessen the risk."
"My inspiration comes from my parents," Greenwood said. "My mother is 91 years old, a former English high school teacher and a survivor of the London Blitz in World War II. My father died last December aged 92; he was my hero — a former B-25 bomber pilot who went on 79 bombing missions over Europe and who was shot down over the Adriatic Sea. He died after a 12 year battle with Alzheimer's."
Topics:
Socialization for seniors
Options in Senior Living Care
As a little girl growing up in Kansas, Angela Neale Clark often rode her bicycle to the local skilled nursing facility to help out with the elders in her community. Today, that early formative experience of aiding senior citizens stills inspires and drives the organization she founded. Living Your Choice is based on the sole mission of helping seniors handle difficult and confusing life transitions. As Chief Executive Officer, Mrs. Clark believes strongly in providing options that match with an individual's past experience as well as their vision for their future. This approach guides Living Your Choice's service model in helping seniors and their families find the right senior housing, or other senior services needed to support a person's aging process. Over the course of her 20-plus years in the senior living industry, Mrs. Clark has been dedicated to making a positive impact in the lives of seniors. Prior to founding Living Your Choice, she held executive level positions with several top-rated providers. She has led thousands of industry leaders and as a champion for individuals during the decision-making process involved in choosing senior-living options. Mrs. Clark is committed with all her heart to making a difference with seniors every day. As a service in the community, she founded Aging Freedom, a non-profit organization that aids seniors who are struggling financially to meet their care and lifestyle needs. Angela Neale Clark received a Bachelor of Science degree and is a Registered Nurse from the University of Kansas. She also completed an MBA with a concentration in Marketing. Her hobbies include running (as part of her regular exercise regimen), as well as traveling and exploring new places. But most of all, she is devoted to her four children and beloved husband.
Topics:
Elder Abuse Awareness
Phone Scams
Topic:
Reform Guardianship Advocacy. Let's Give Victim's Hope
Julie Lynne Belshe is a Guardianship Reform Advocate. Julie is part of the Kasem Cares Foundation expert hotline which offers support by listening to, providing support, and assisting people in the complex journey of freeing your loved ones from the constraints of isolation and legal guardianship issues. We believe Family comes first!